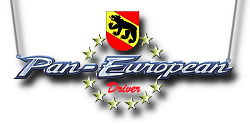 Haslital (Hasli valley)
The Haslital lies in the geographical centre of Switzerland between Interlaken and Lucerne in the eastern Bernese Oberland. The Valley is embedded in the famous alpine passes of Grimsel, Susten, Grosse Scheidegg and Brünig. Family friendliness, diversity in leisure and sporting activities as well as cultural and traditional awareness are char­ac­teristic of our holi­day region in the heart of Switzerland.
The Haslital (Hasli valley) has lots of «cool» scenic destinations not only for hot summer days – great holiday highlights such as a ride on the world's steepest funicular – the Gelmerbahn – with its gradient of 106 %, or a ride in a modern gondola up to the «Alpen tower» at Planplatten (2,245 m) where wrap around views await, or an outing to the Engstlensee – one of the «powerful places» in the Haslital. A cultural trip throughout the whole of Switzerland in one day? This is indeed possible at the Ballenberg Swiss Outdoor Museum where you can learn more about the history of Switzerland. Find out what Sherlock Holmes has got to do with the Haslital and visit the museum in Meiringen where an exact replica of his living room at 221b Baker Street awaits.
Meiringen
Enjoy the beautiful village of Meiringen, a mystical place where the famous master detective Sherlock Holmes took his final resting place. His myth is still omnipresent. Visit the Sherlock Holmes Museum, where you can get a detailed insight into the life of the famous master detective and the platform at the Reichenbach falls, the fateful battle site of the death duel between him and his enemy Professor Moriarty, will impress you.
Info Haslital

www.haslital.ch/en/
Info Meiringen

en.wikipedia.org/wiki/Meiringen
Info Links

www.haslital.ch/en/page.cfm/Links/
Info Links

View Google Maps